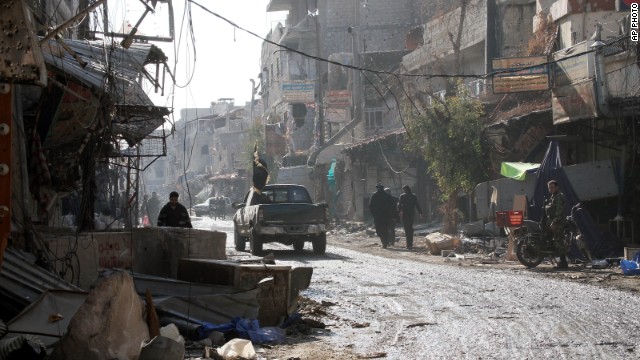 By Salma Abdelaziz, CNN
updated 11:57 AM EST, Fri November 15, 2013
(CNN) – Radical anti-government fighters in Syria mistakenly beheaded a wounded fellow rebel soldier after assuming he was a supporter of President Bashar al-Assad, according to an online statement from the radical fighters' group.
A separate online video showed a gruesome display of radical fighters holding what appeared to be the victim's head.
After the beheading earlier this week, the victim was determined to be Mohammed Fares, an anti-government fighter wounded in clashes against the Syrian Army earlier, according to the Syrian Observatory for Human Rights.
I guess the "rebels" (Islamic Jihadists) must have thought he was a Christian. I wonder if Obama is still on the side of the "rebels" in this?