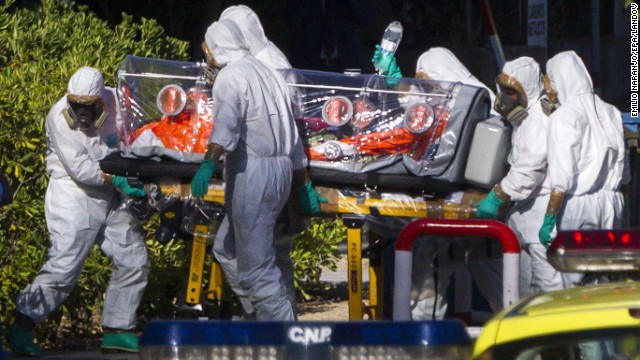 Associated Press
By JEFF DONN and GARANCE BURKE
October 30, 2014
The U.S. health care apparatus is so unprepared and short on resources to deal with the deadly Ebola virus that even small clusters of cases could overwhelm parts of the system, according to an Associated Press review of readiness at hospitals and other components of the emergency medical network.
Experts broadly agree that a widespread outbreak across the country is extremely unlikely, but they also concur that it is impossible to predict with certainty, since previous Ebola epidemics have been confined to remote areas of Africa. And Ebola is not the only possible danger that causes concern; experts say other deadly infectious diseases — ranging from airborne viruses such as SARS, to an unforeseen new strain of the flu, to more exotic plagues like Lassa fever — could crash the health care system.