How did the Visitation Sisters celebrate Palm Sunday? Visitors to the Living Jesus Chat Room can directly ask a sister of the Visitation Order!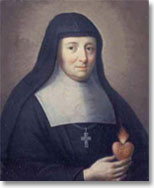 Last week's conversation centered on Palm Sunday, the beginning of the Easter season, and St. Louis de Montfort's True Devotion to Mary.
Join in the next chat! Regular discussions take place every Sunday from 7:30 to 8:30 p.m. Eastern Time Zone!