On many pictures depicting Jesus we see him holding a banner with a red cross on it. I was always wondering what it represents. I'm sure the authors are not trying to say that Jesus was English.
I guess it has has a lot to do with the Cross and perhaps with blood he shed for us but I think there is more to that than that.
Here are some example: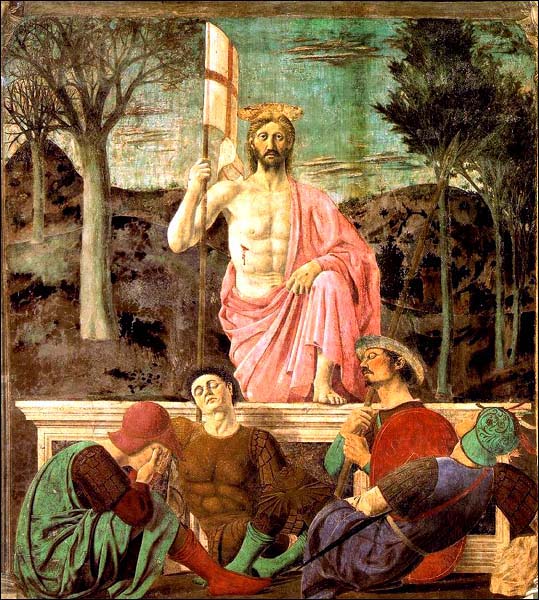 http://www.ilianrachov.com/ikons/images/the%20holy%20lamb%20of%20god%20with%20the%20seven%20rivers.tempera%20on%20wood.42%20x%2030cm.salesian's%20church.turin.italy%202002.jpg
Thank you beforehand!
Pax Christi,
~G