I am prayerfully considering the Brown Scapular devotion. One of the main things preventing me from wearing the Scapular is that it may be inconvenient. I lead a very active lifestyle and I work in the shipbuilding industry, and I think a Brown Scapular may end up getting damaged in my daily life.
However, I think I have found a Scapular that would be perfect for me. It is called the Crusader's Scapular or the Athlete's Scapular. This Brown Scapular looks smaller and easier to wear.
One of the reasons I was attracted to this Scapular was because I saw Mel Gibson wearing one around his neck like a necklace. It looked comfortable and practical. Here is a picture: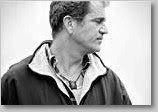 This is a small picture, but you can see the Scapular hanging around his neck like a normal piece of jewelry. Is this how every Scapular is worn, or is it just this version?
Here is a picture of the actual Scapular:
http://fatimashoppe.org/images/products/A5390.jpg
Does anybody wear the Crusader's Brown Scapular? Or have you seen other's wear this? Is Mel Gibson wearing the Brown Scapular correctly?