I recently had my new cross blessed by our parish priest.
It got me thinking because my old cross was a gift, it was made by American Indians and I never considered it a "Catholic" cross. I wore it because it was a gift and was the only one I had, but I was never comfortable wearing it.
When I went shopping for my new cross, I made sure it came from a Catholic source (the store designs, makes and sells Catholic jewelry) and I had every intent of having it blessed.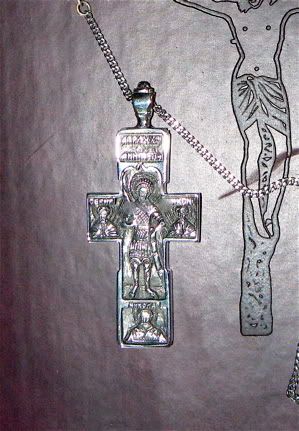 [LIST=1]
*]So if you buy a cross or Crucifix at a non-Catholic store, and if you don't have it blessed by your priest, is it really a Catholic symbol with religious significance?
*]Or is is just a piece of jewelry that YOU place some religious significance in.
*]But does it ACTUALLY have any religious significance?[/LIST]