Absolutely awe-inspiring! Check out the cappa
Link to pictures:
icrsp.org/IMAGES-APOSTOLATS/IMAGES-2011/GRICIGLIANO/Ordinations-2011/Sacerdoce/sacerdoce.htm
It always gives me great joy to see new priests.
Praise God! How beautiful to see them prostrate so.
I almost cried when I got to the last page and saw the newly ordained Priests bless their families and friends…
What are the guys in the military/cop uniforms for?
Perhaps a ceremonial guard during the Ordination Mass. For example, the Noble Guard once found in Papal Masses: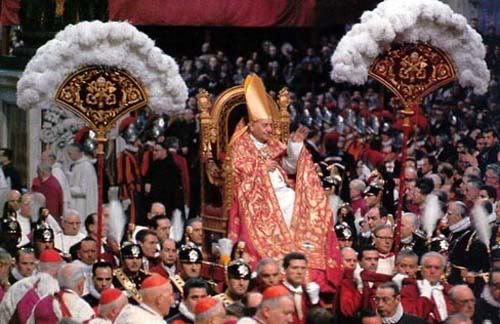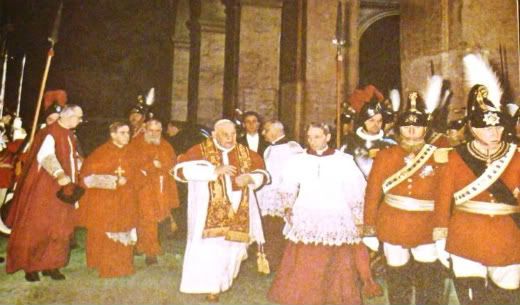 I know

[/quote]
I spent quite a while going through the pictures at the ICRSS site. It sure brought back memories of previous years' ordinations. I got all teary-eyed!
A lovely characteristic I've found with ICRSS is great solemnity and reverence during the sacred ceremonies, many smiles outside them, and quiet joy in both.
May they have a long, holy priesthood!
amsjj
+++
Jesus, God and man,
imprisoned by love in Thy most holy Sacrament,
have mercy upon us.
– Blessed John Henry Newman, December 22, 1851
Tú y yo sabemos por la fe que oculto en las especies sacramentales está Cristo,
ese Cristo con su Cuerpo, con su Sangre, con su Alma, y con su Divinidad,
prisonero de amor.
– San Josemaria Escriva, 1 junio 1974
I don't like the millitary folks there. It clashes with the liturgy for me.