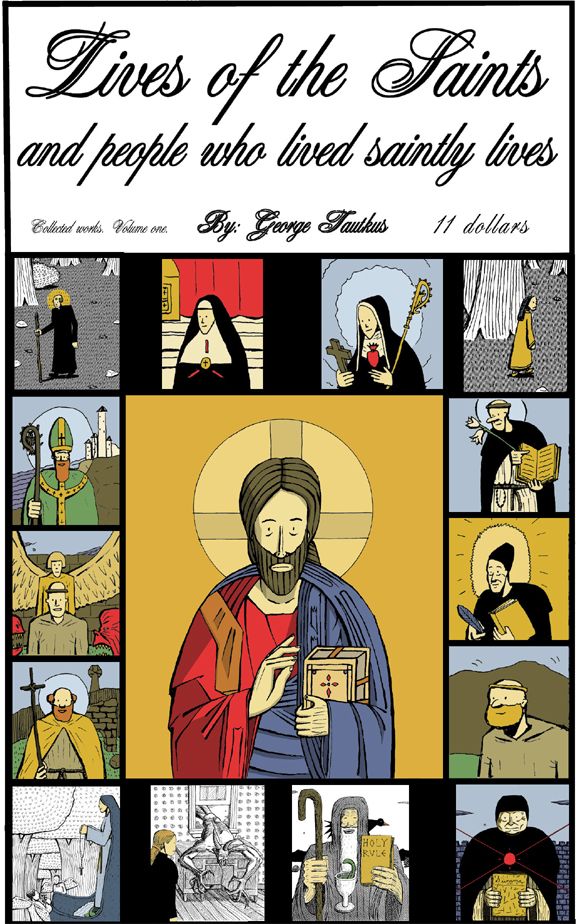 I have been working on my series Lives of the Saints (and people who lived saintly lives) for about seven years now.
Yesterday I finished putting together the first volume of collected works. It's 144 pages long.
Above is the cover art. Let me know what you think.
My site is here:
tautkusstudio.com/pb/wp_8bec74cf/wp_8bec74cf.html
I have excerpts of my work on my blog here:
Hope you like.