[edited]
Last Monday, we had special mass for 40th Signis Indonesia Annual Assembly. The celebrant was a bishop and we had 30 priests in attendance/ co-celebrants.
My question, can the choir be special with musical instruments (photo attached)? Or can it be special mass (votive mass)? What are the excuse that it is acceptable for this.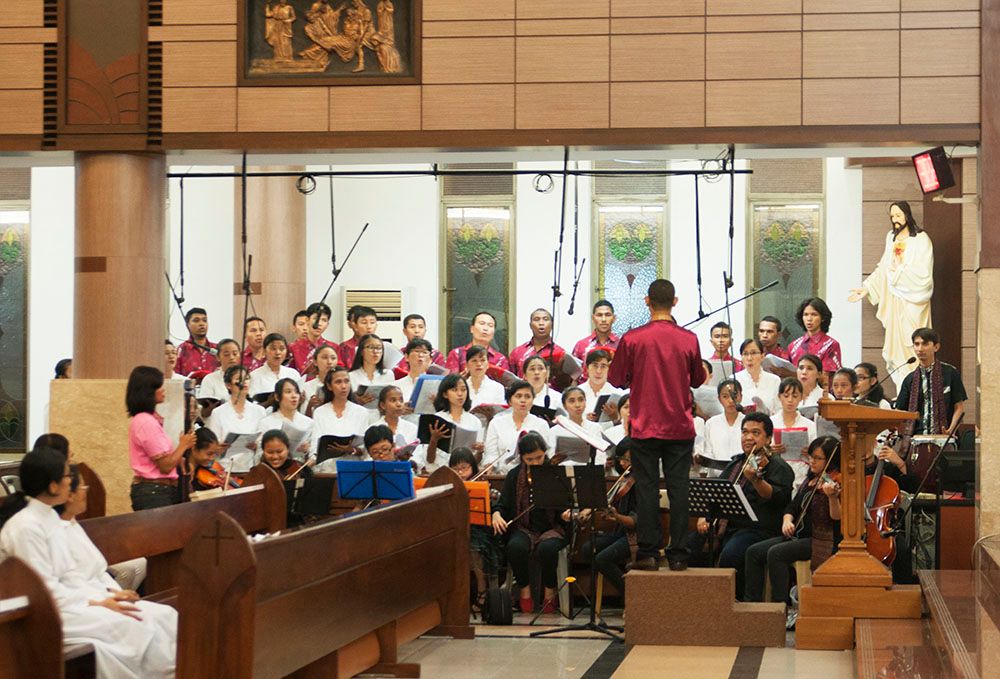 Thanks & God bless you.