Here are few pictures of our St. Nicholas Day celebration. Ours got a late start since Dad had to work.
We cooked and baked all day and then had St. Nicholas Day dinner. We ate St. Nicholas soup, St. Nicholas bread, and St. Nicholas cookies. Afterward we put out our shoes and went to Mass (except that there was no Mass so we came home :()
While we were gone, St. Nicholas filled our shoes! The boys got small toys and books and one big box of musical toys. Mom and Dad got candy.
Our St. Nicholas Day table:

A close-up of the St. Nicholas Day bread: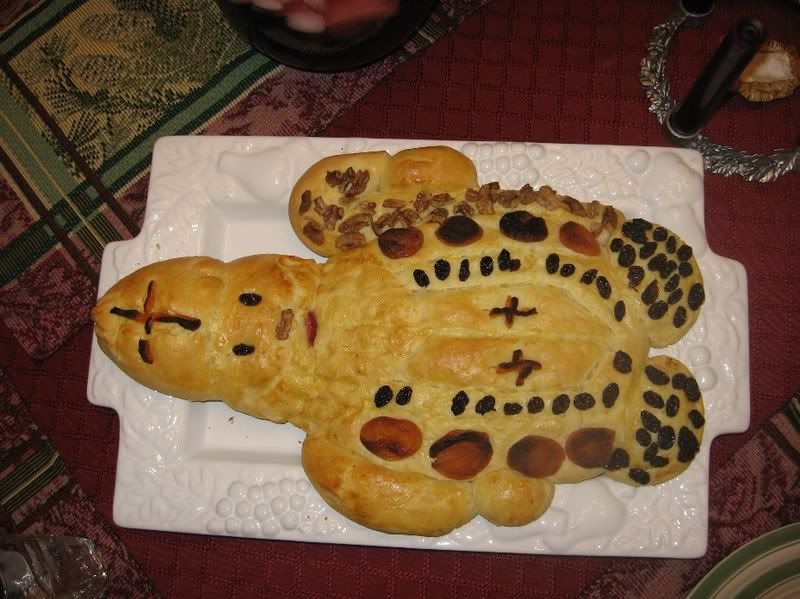 The boys' shoes after St. Nicholas' visit: